Introducing Easton Mako Fastpitch Catcher's Protective. Developed from fastpitch player's insights, this gear was designed and engineered specifically for the female catcher, allowing natural movement, improved fit and unmatched comfort.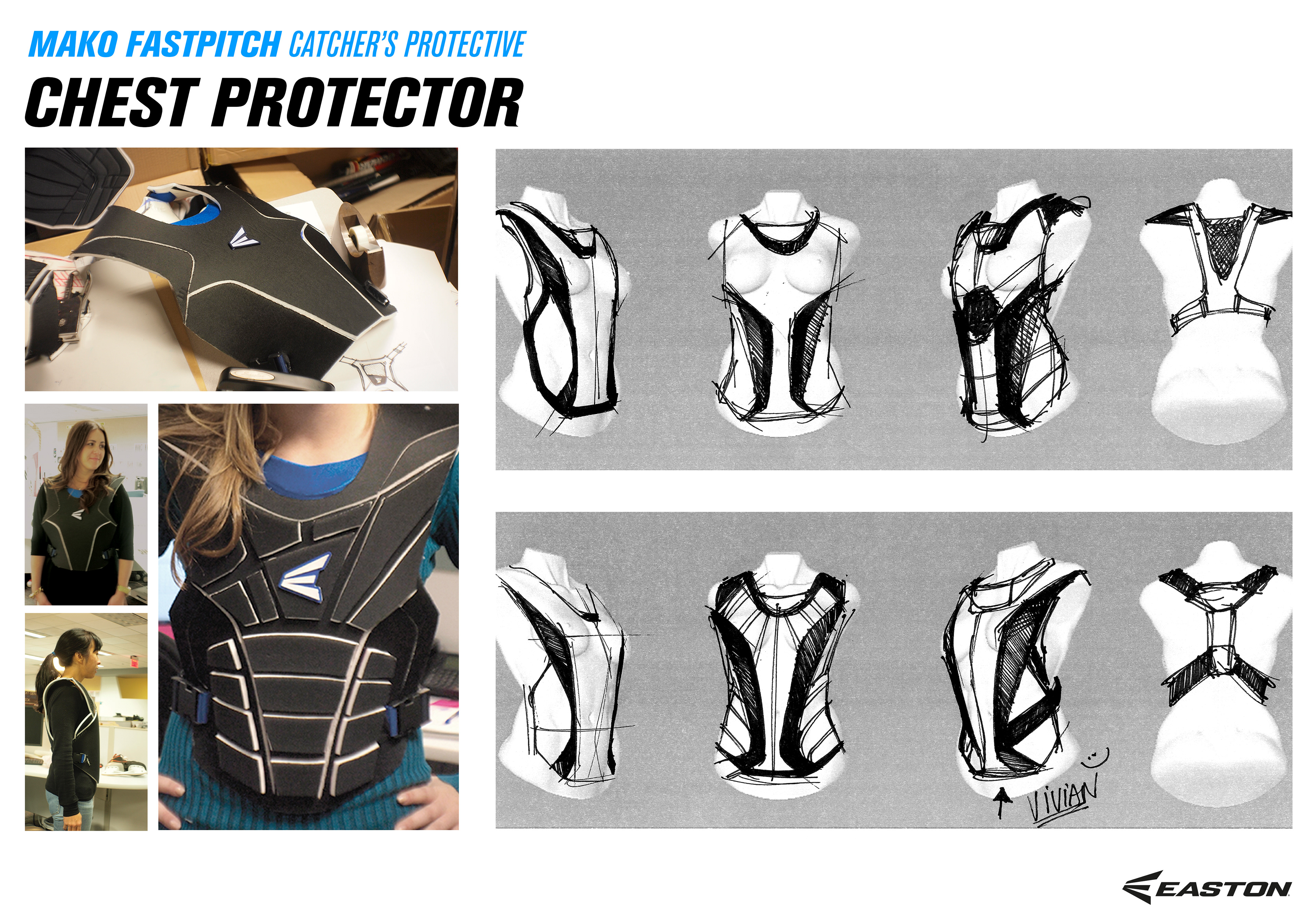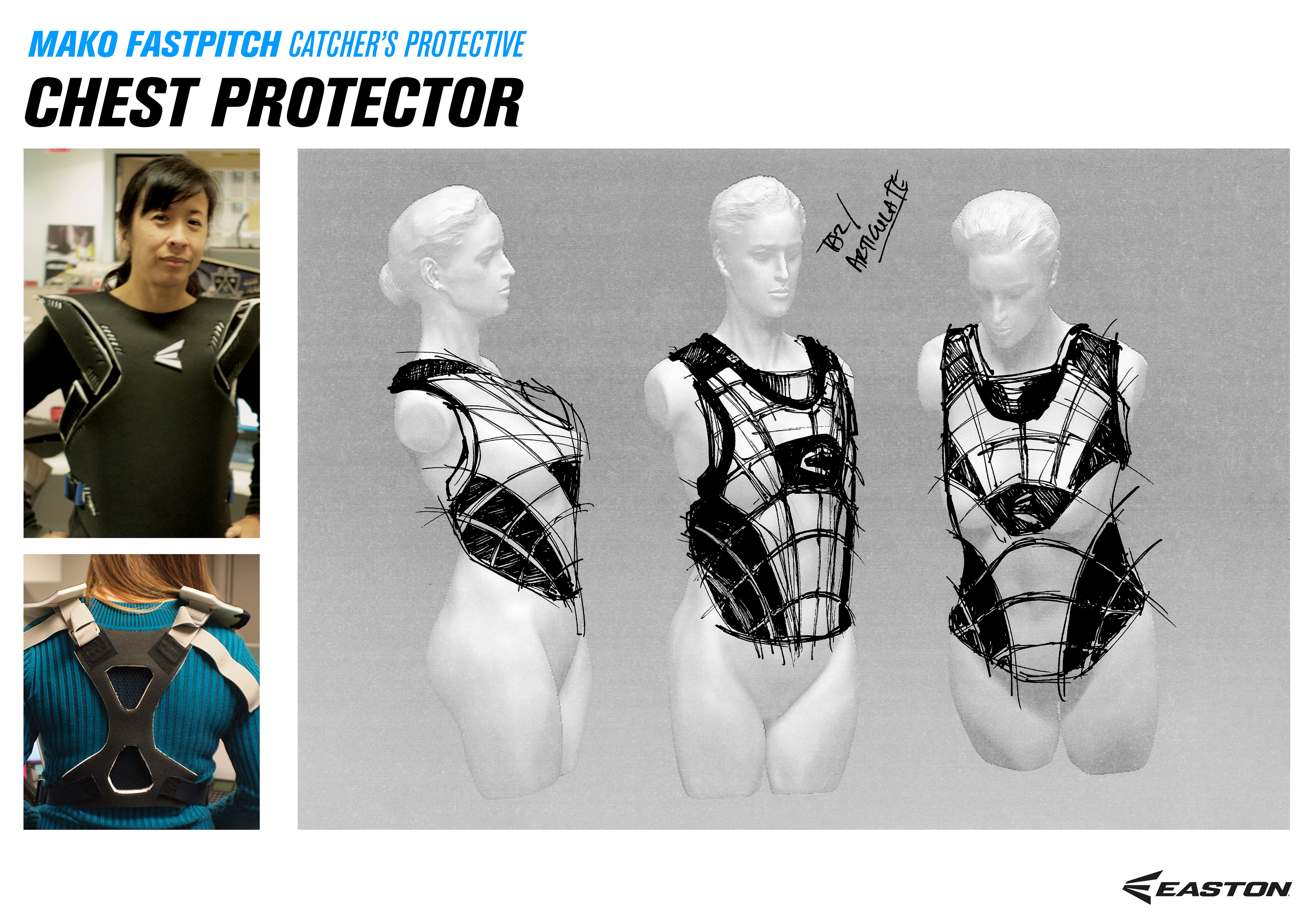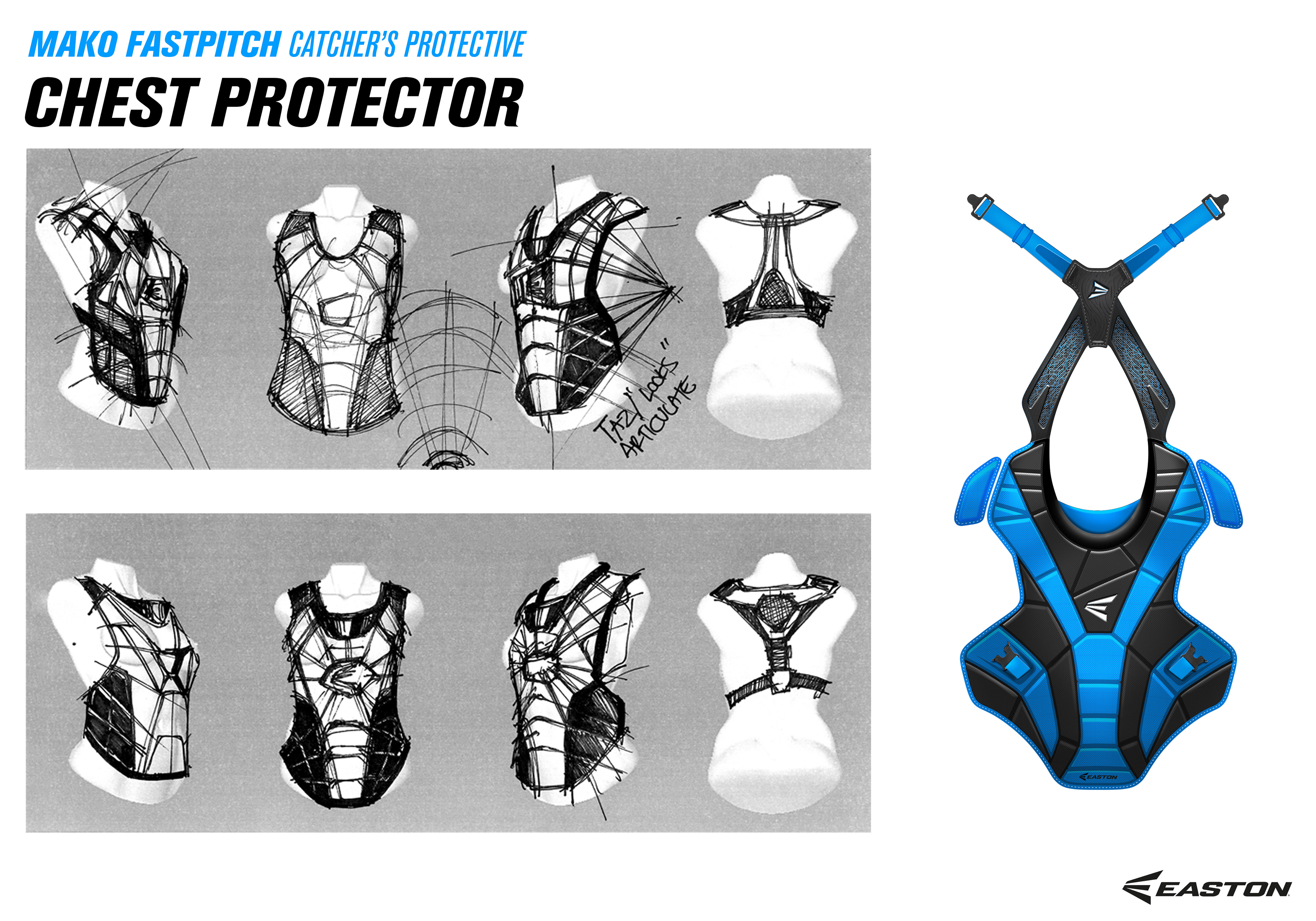 The Mako FP Chest Protector is designed to accentuate the athleticism a catcher displays throughout a game: Blocking balls, making throws, and popping up after getting down in the dirt. An innovative, form fit design created specifically for women moves with you while providing the protection you expect from Easton.
Catchers spend the game hitting the ground to block balls, then needing to pop back up and make plays. Mako FP Leg Guards are the most comfortable leg guards we've ever made. Designed with extra padding around the knee and a close, ergonomic fit.